Exhibitor: CADÍ SCCL
Sector: OTROS PREPARADOS LÁCTEOS
The Mató del Pirineu is made from cow's milk. The resulting curd is packed under aseptic conditions, guaranteeing its safety and long preservation. It is very rich in calcium, it does not contain salt, it presents a white and homogeneous texture that does not detach serum and its flavor is soft, fresh and dairy. The Mató is ideal for desserts, and, in addition, for its flavor and texture, is excellent for making cakes, thicken sauces and cream based milk.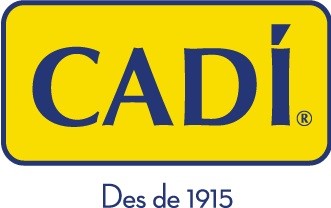 The Cadí, founded in 1915 and situated in La Seu d'Urgell, was the first cooperative dairy to be created in Spain. Since then it has played a fundamental role in providing work and stability to the people in the Pyrenees. The Cooperative thrives on the milk produced by its members who are farmers from countries of Alt Urgell and Cerdanya. This region is well-known for its unspoilt river valleys with green meadows full of flowers. These are the source of milk ideal for the manufacture of cheese and buttter.