Red wine 95% Tempranillo, 5% Mazuelo 18 months in the new French oak barrels.
Cherry red colour, with wild fruit aromas, such as blueberries and blackberries, in perfect harmony with spicy aromas and vanilla. The palate is fresh and round, recalling avors of black fruit and spice scrub. Ageing wine in limited edition.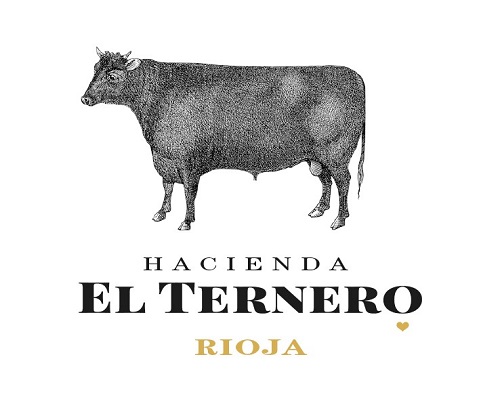 Hacienda El Ternero is a 250 hectares enclave of Castile located in the heart of Rioja alta. It's medieval origins go back to 1077, when it belonged to the Santa María de Herrera Monastery. Sheltered by the Obarenes mountains, among olive trees and spruce forests, stands a group of buildings that were formerly used as monastery, military headquarters, school, hospital for pilgrims of the Camino de Santiago and chapel, which remains open today to shelter our patron saint, the Virgen de la Pera.

Vineyards of Tempranillo, Viura and Mazuelo, among others, surrounded by forests of piceas, encinas and pinsapos.

Its history, geographical location and the altitude of its vineyards (at a high of 650 meters, above the average for Rioja) make Hacienda El Ternero a unique winery.
The winery is at the heart of the Hacienda. Stone buildings from the 17th, 18th and 19th centuries where we produce our wines in a artisanal way, paying the attention required to achieve high levels of quality. In the barrel room, we only work with French oak,
which ensures the expression of our terroir.
Address: Finca El Ternero s/n
Town: Sajazarra
Postcode: 26212
County: Rioja, La
Region: RIOJA, LA
Country: España
Phone number: 941320021
Fax: +34 941 302 729
E-mail address: info@elternero.com
Facebook: vternero/
Twitter: @vternero
Instagram: @vternero
Pavilion: 8
Stand: 8D34
Sector: DRINKS AND BEVERAGES