PIMIENTO ASADO DEL BIERZO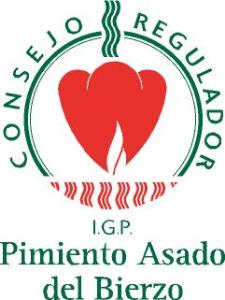 REGULATING COUNCIL FOR THE PROTECTED GEOGRAPHICAL INDICATION OF THE PIMIENTO ASADO DEL BIERZO.
CERTIFICATION AND PROMOTION OF THE PIMIENTO ASADO DEL BIERZO IN REGISTERED INDUSTRIES
There is evidence of pepper cultivation having started in Ponferrada in the middle of the 17th century. Historical and literary references attest to the product's reputation, which derives from the area's pepper-growing tradition and the specific characteristics of theroasted and canned.
The specificity of the product stems from the geographical area where it is produced. The traditional method of roasting, using a grill or oven, gives the peppers a smoky flavour and aftertaste. The process of roasting, removing the membrane and skin is handmade and the fact that no chemical solutions are used and no washing even with water.
The roasted peppers are released for consumption must bear a numbered label that is issued by the Regulating Council for the Protected Geographical Indication "Pimiento Asado del Bierzo".