Bolognese Lasagna self-service 400 gr. ideal for supermarkets. Ready to grill and eat. Clean label
For the most demanding fifth-range pre-cooked consumers, we go one step further, with one of the cleanest labels in our category. No preservatives, dyes orvegetable fats of any kind. We make a healthy and deliciousproduct, ready to grill and eat.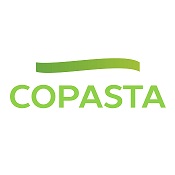 COPASTA has a strong position in the national market as chilled lasagnes manufacturer. Natural and high organoleptical quality lasagna in formats from single serving, family pack as well as larger trays (3 and 5Kg) for resturants and butchers.
Address: C/ Alquería, 47
Town: Beniparrell
Postcode: 46469
County: Valencia/Valéncia
Region: COMUNIDAD VALENCIANA
Country: España
Phone number: +34 961 213 094
Fax: +34 961 213 094
E-mail address: comercial@copasta.com
Pavilion: 6
Stand: 6H12-30
Sector: FOOD