Exhibitor: QUESOS REBOLLIN
Brand name: REBOLLIN
Sector: QUESO DE CABRA JOVEN
The elegance of the simple and pure.Of the goats of the mountains of Asturias, the Rebollin cheese is born Like a goat. Of soft flavor, creamy and pleasant to bite, it shows the fatty content. The flavor is soft, creamy raw and with a few hints of ripening, which is not very long. Perfect for an aperitif, with a good red, or a traditional dessert, with honey or with quince meat. Made with pasteurized goat's milk, chymosin, salt and lactic ferments. Cylindrical. Soft and pleasant taste, very balanced in acidity and salinity. Elastic and soft texture. Not very aromatic, although with clear notes of the milk with which it is elaborated.It offers an attractive firm and smooth cut, we distinguish in its color a white tone with great purity, the main characteristic of a cheese made only with pasteurized goat's milk, the absence of bark gives us the opportunity of an integral consumption.It has a rich flavor, very long in the mouth, and in which some spicy notes and nuts stand out.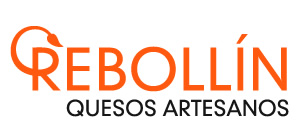 Artisan cheese from north of Spain, Asturias.